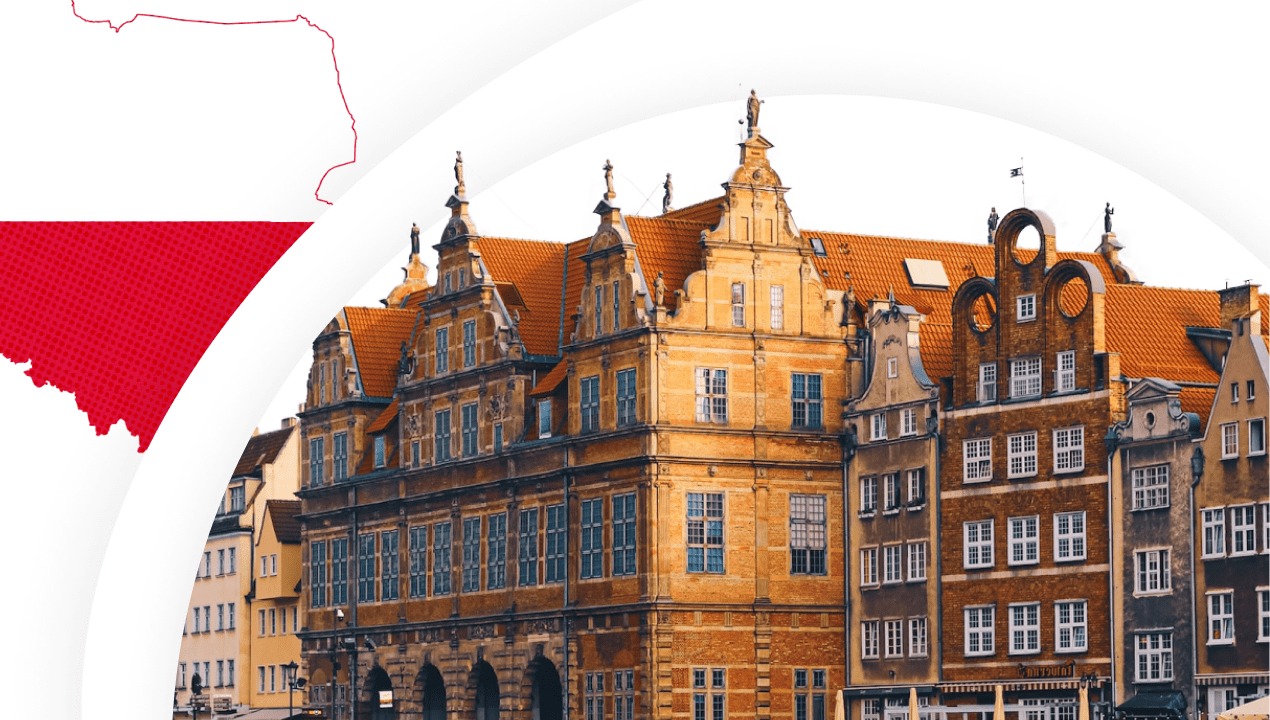 Programmatic in Poland
JUNE 8, 2022

Author: Lizaveta Zhuk
When it comes to advertising in Poland, the share of digital ads has been increasing while technologies developing and the internet overtook other types of advertising. Digital ads is projected to continue growing at a steady pace in the coming years.
Digital ad market
Digitalization is changing the Polish advertising market. The value of online advertising increased by 23.9% in 2021. Thanks to such a result, the Internet overtook TV ads and took the first place in the media mix on the Polish market. So investments in digital ads are constantly growing. Ad spending in the Digital Advertising market is projected to reach US$1.62bn in 2022.

Source: Statista
Programmatic advertising is an ever-growing industry, and the programmatic ad spending in the country increases every year. It is expected that 79% of the Digital Advertising revenue will be generated through programmatic ads in 2026.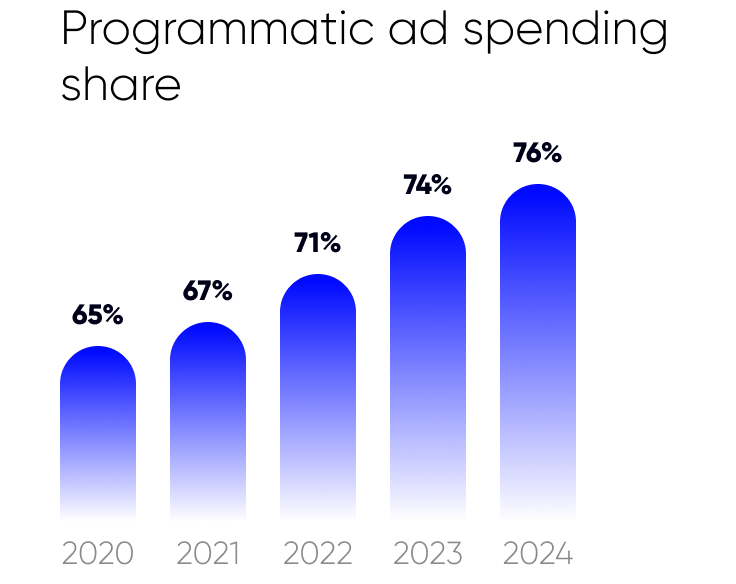 Source: Statista
Despite the high level of mobile connections, advertisers have focused more on desktop. In 2022, only 36% of total ad spending will be generated through mobile.
Available audience
There were 32.86 million (87.0%) internet users in Poland in January of 2022. While the proliferation of the internet is increasing, mobile internet connections gain more popularity. So there were 53.97 million cellular mobile connections at the start of 2022. It was equivalent to 142.9% of the total population in January of 2022. It isn't surprising that mobile devices account for the majority of web traffic.

Source: DataReportal
When it comes to social media, there were 27.20 million (72.0%) of social network users. That number constantly grows. Kepios analysis reveals that the audience of social networks increased by 1.3 million (+5.0%) between 2021 and 2022. For many marketers social media plays a significant role in reaching customers.

Source: DataReportal
Ad formats
The market's largest segment is Banner Advertising with a market volume of $0.64bn in 2022. However, all ad formats are growing, with display and video advertising growing fastest, and search ads growing slightly slower.

Source: CmoInsider
In addition, mobile ads are developing as well. Moreover, as Statista's research shows that the majority of media agencies and advertisers found out programmatic the most promising mobile advertising type.
Inventory
Top websites ranking
google.com, youtube.com, facebook.com, wp.pl, onet.pl, allegro.pl, google.pl, interia.pl, olx.pl
Top SSP used in Poland
Google Ad Manager
Rubicon Project
OpenX
Smart
Adform
Appnexus
Pubmatic
Index Exchange
Contextweb
Sovrn
E-commerce market in Poland
Poland is the 20th largest market for e-commerce with a revenue of $15bn in 2021. With an increase of 19% in 2021, that is the fastest growing industry in the country. It is expected to grow annually by 15.28%, resulting in a projected market volume of $26.26bn by 2025.
Development of e-commerce is driven by easy and affordable access to the internet through different devices and convenient online purchasing platforms. Polish users like online shopping, and they are doing it more often. At least 58.7% of users purchased products or services online. More than 70% of users use price-comparison services before making a purchase, and more importantly, more than half of all e-commerce buyers use multiple devices for making purchases online. That's why it is so essential for brands developing a comprehensive strategy to communicate with their audience across all devices. Programmatic advertising can help brands reach their audience at the right device and at the right moment.

Source: DataReportal
The most popular category for online purchasing is Fashion, which represents 45% of all e-commerce sales in Poland. However, all e-commerce categories are growing step by step. The main motivation factors for buying something online for Polish users are cheaper delivery costs, convenient returns and affordable prices.

Source: ecommerceDB
E-commerce is continuing to grow. The number of online buyers in Poland has been increasing year by year. By 2025, the number of all Polish internet users who shop online is expected to increase to over 21 million. So the outlook for the Polish e-commerce market is very optimistic.
Market peculiarities
Poland is an attractive market for the development of programmatic — a young industry which is growing fast. With the proliferation of internet connection and development of technologies, programmatic advertising is one of the fastest developing markets in the country. Despite that fact, traditional forms of advertising are still popular. In 2021, for 15 percent of the respondents in Poland, direct mail was the preferred form of advertising, followed by adverts on the TV, press, and radio.⁠
CONTACT US
Ready to make your next campaign a success?
We are!